NAME of the project on the PdP APP
= same project NAME for the POSTER
= same project NAME for VIDEO
Before choosing the name of your project, check on the internet that it doesn't already exist. At the same time, check that you aren't re-creating a project that someone has already done using the same technology as your project.
You can enter for :
The Innovation Prize
The Handicapped Environmental Health Prize
---
HOW TO REGISTER
---
Step 1 : You provide the following information by email
If you are on an internship and you cannot register

:

Send ALL of the following information by email to jourdesprojets@esiee.fr


Would you like to participate in Entrepreneurship & Innovation Coaching: Yes/No

Type of project: Group project / Personal project / Internship project

Class :
Faculty :
Names / First names of students who participated in the project :
Nom/Prénom de l'étudiant responsable de la présentation :
Project title :
Project description (3 lines) : take care of your project description so that it is understandable and taken up on social networks if necessary
Name of guardian (s)
Are you using Texas Instruments components for your project? Yes/No

Does your project fit into the Health-Environment-Handicap theme? Yes No

I certify that my project does not fit into the framework of an existing intellectual property Yes/No

1 table and 2 chairs will be made available

Registration cannot be done if information is missing

Network connection (yes / No) :
---
You create your poster
---
Step 2

:

You create your poster
An A0 poster must be created that contains the following information:
Title of the project
The objectives and work completed (or to be completed)
Name, surname, promotion, course
The logo of ESIEE Paris and CCIR
Technical specifics(without respecting the technical specifics the poster will not be printed)
A0 format (you can submit an A4 poster that will be printed in A0)
A powerpoint document or a PDF smaller than 5 Mo
No background colour
The posters must be final and ready for printing. No adjustments will be made. Model of a poster Here/Graphic elements Jour des Projets
Your poster will be sent validation at the following address
jourdesprojets@esiee.fr
until 19th June at 12 pm
You must use the model of the poster mentioned above, without these elements, the poster will not be printed !!
---
Example of compliant poster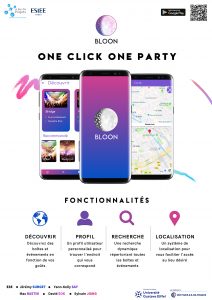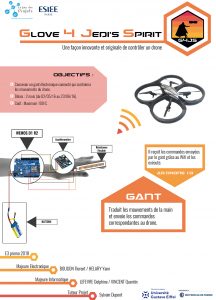 ---
Example of poster not conforming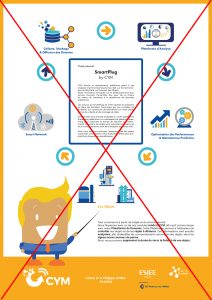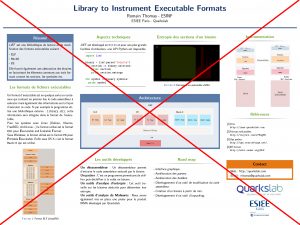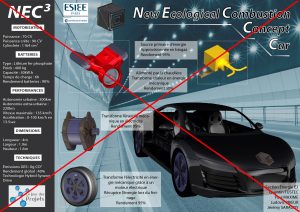 ---
Project Day Facebook page (that you can « like » and share)
http://www.facebook.com/JourdesProjets
Registration closes on Thursday 19th June at 12 pm
---
JdP Facebook page (which you can share and like)
http://www.facebook.com/JourdesProjets
---
Presentation of the "Entrepreneurship & Innovation" Prize
July 9 at 9:30 a.m.